**YARD CARD SERVICED IS TEMPORARILY PAUSED DUE TO STAFFING LIMITATIONS. PLEASE CONTACT US FOR ALTERNATE OPTIONS. SORRY FOR ANY INCONVENIENCE.**
Want to celebrate in a BIG way? We can help with our yard card celebration rental service. We DELIVER, SET UP and REMOVE yard cards locally, so you can spend time celebrating. We can customize with names, ages, and special accents. Sign rentals are really BIG- most lettering is 23" tall and the phrase may span between 6-15 feet wide. Browse below to view our different sign packages, FAQ, and even order by e-mail.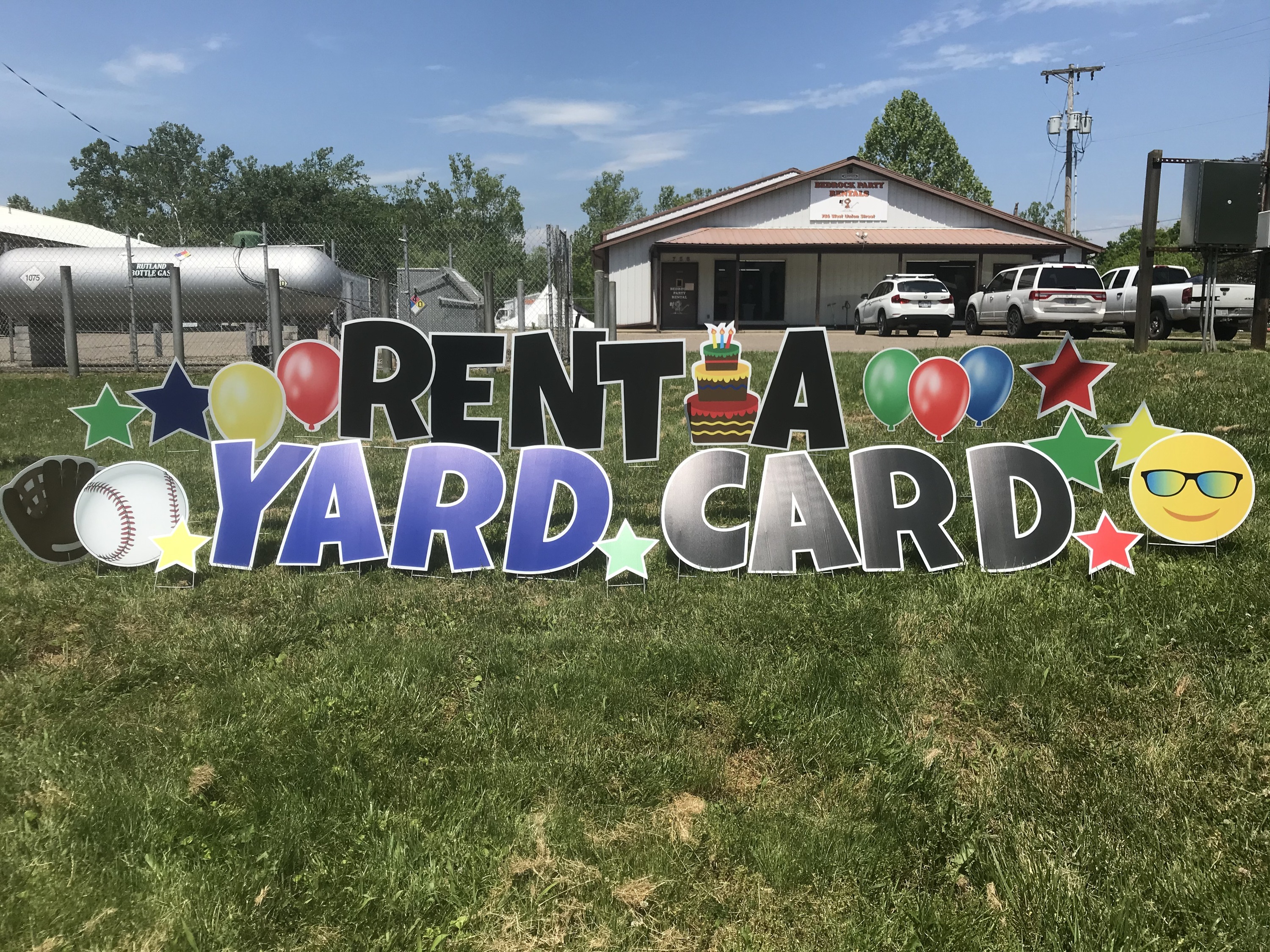 HAPPY BIRTHDAY
CONGRATS
GRADUATION
NEW BABY
HAPPY ANNIVERSARY
RETIRMENT
HAPPY MOTHER'S DAY
SWEET 16
WELCOME HOME
CREATE YOUR OWN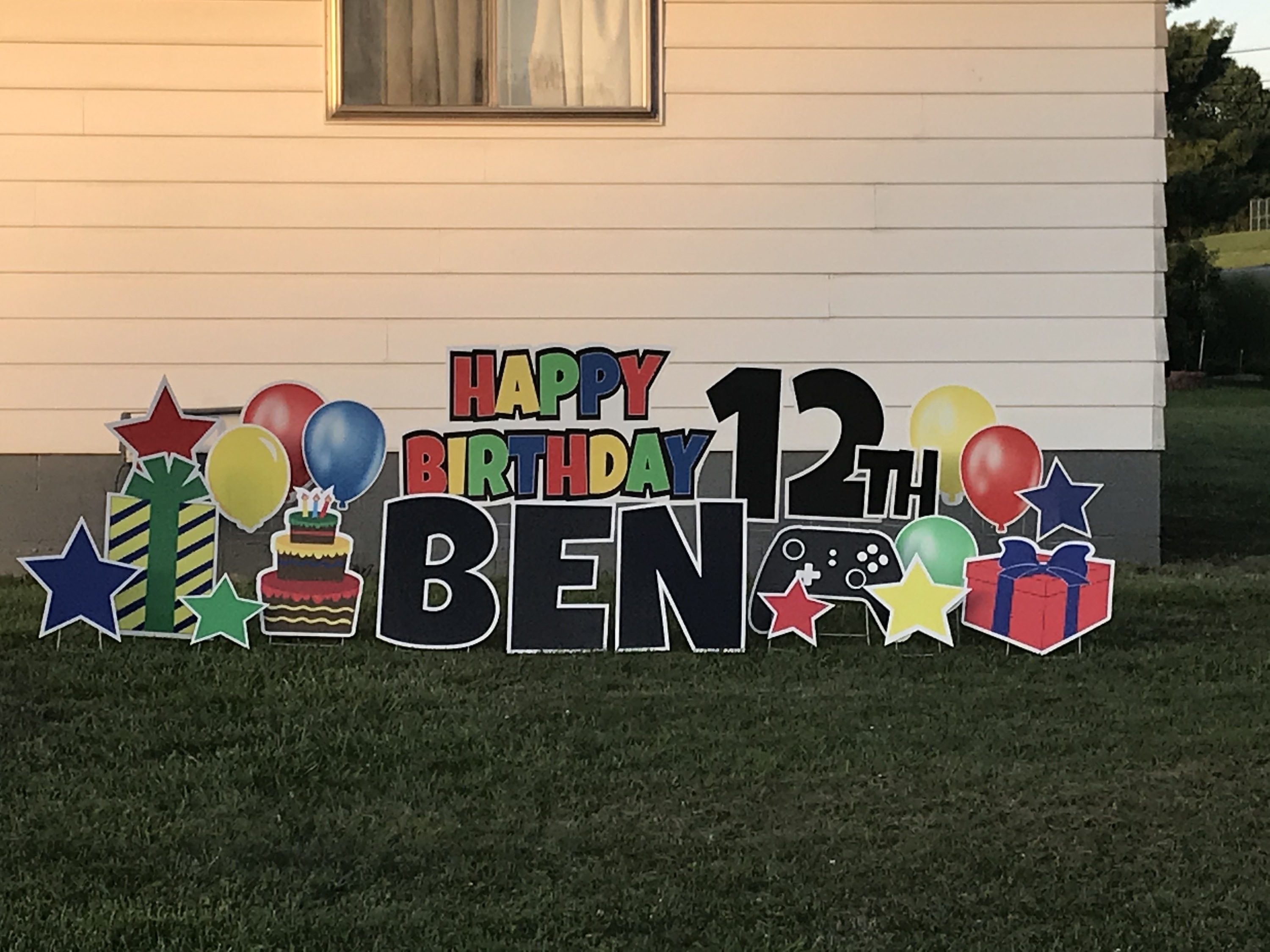 EZ BIRTHDAY CELEBRATION $60.00
Say "Happy Birthday" with one of our birthday flash signs, in addition to recipient name and age in large letters with fun accents. 3 Flash options available. Perfect for small yards and budget friendly.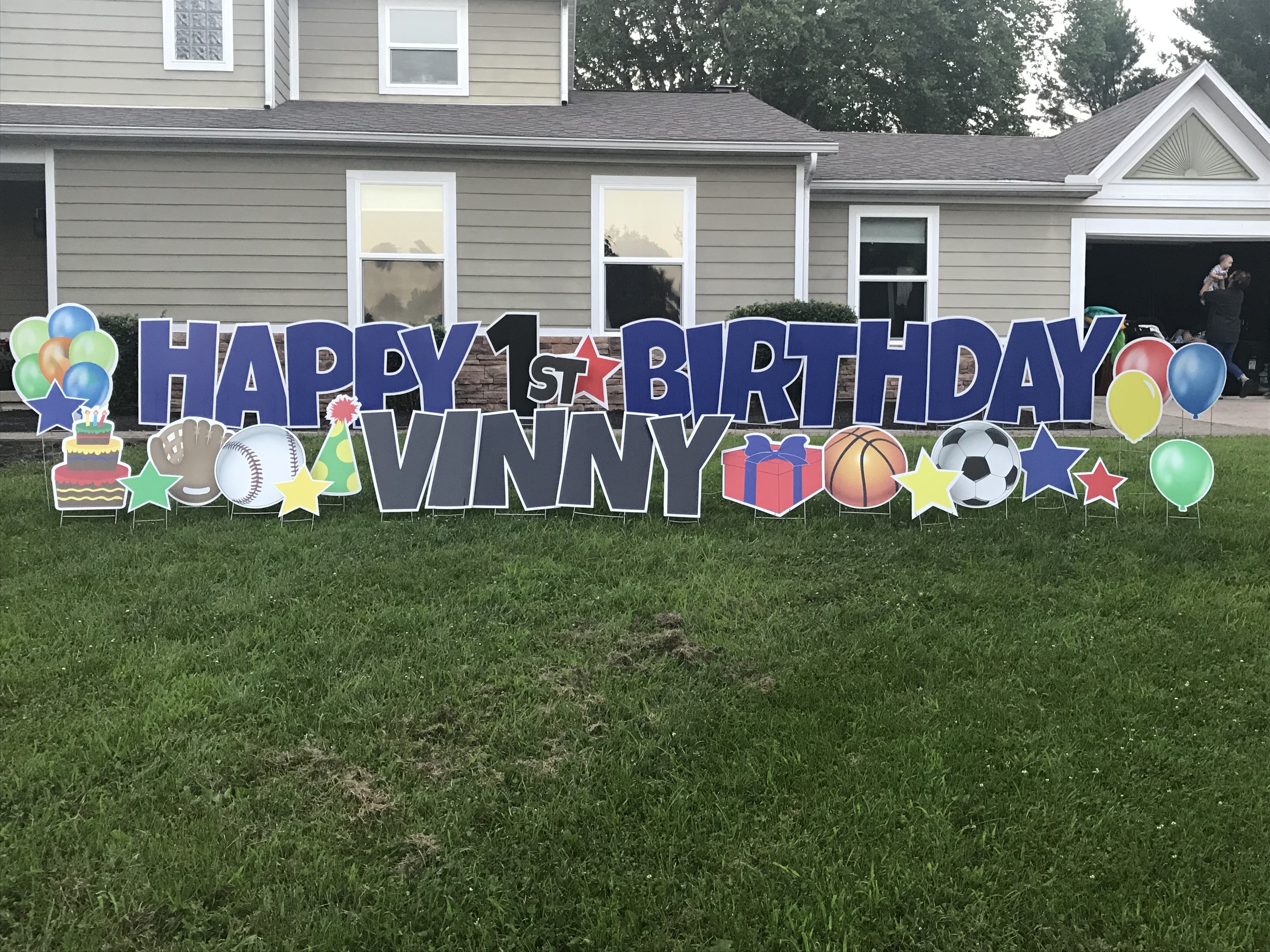 BIG BIRTHDAY CELEBRATION $70.00
Say it BIG with "Happy Birthday" spelled out with the recipient name and age. Four color options available (yellow, blue, pink & purple sparkle) and lot of fun accents, of course!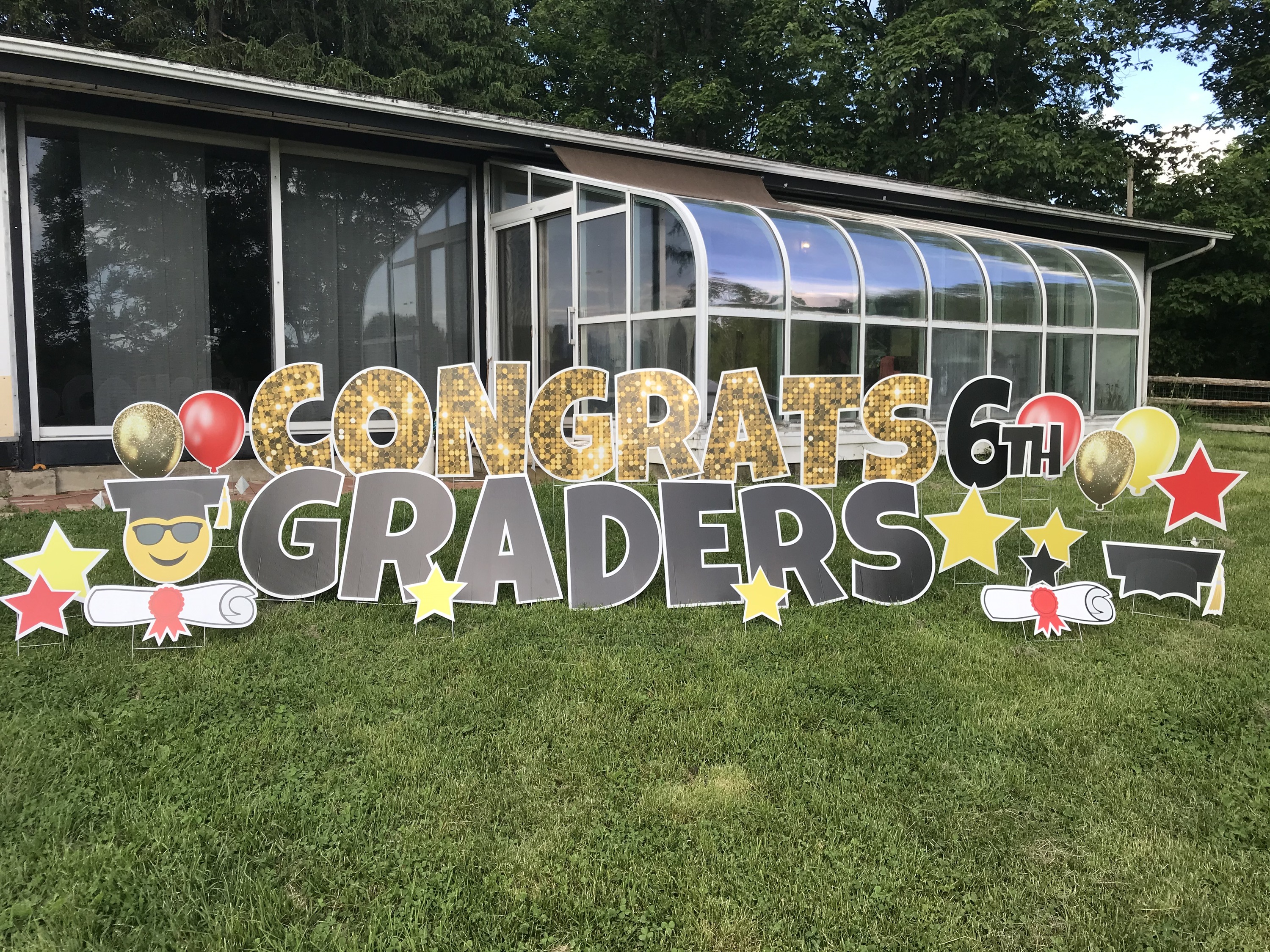 CONGRATS CELEBRATION $70.00
Say "Congrats" with large sparkle gold or solid black lettering and the recipient name or "Congrats Grad". Perfect for any event where congrats are in order!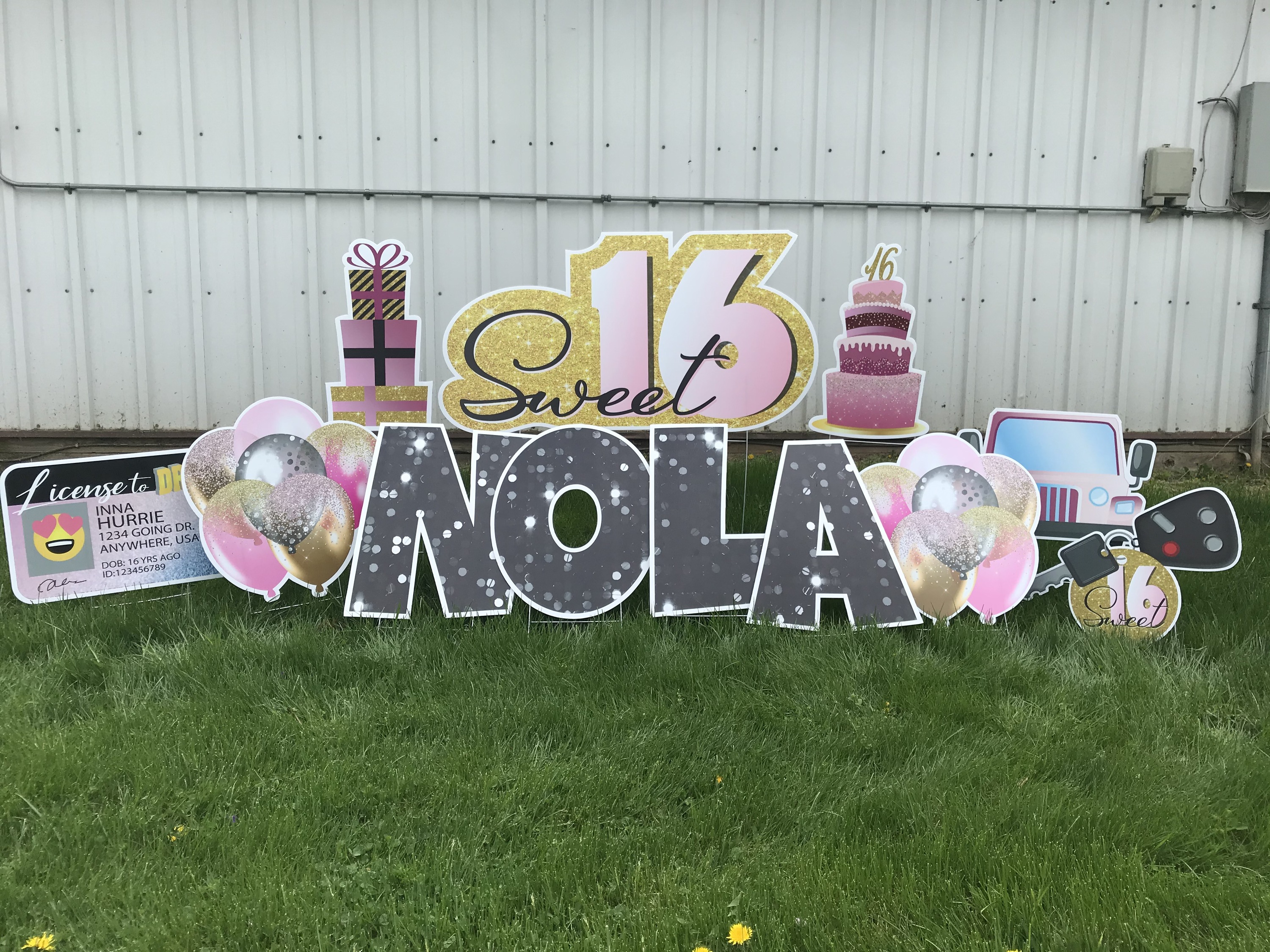 EZ SWEET 16! $60.00
You're only 16 once! Celebrate with this fun flash sign, accents and recipient name. (flash sign is appox. 24"x48")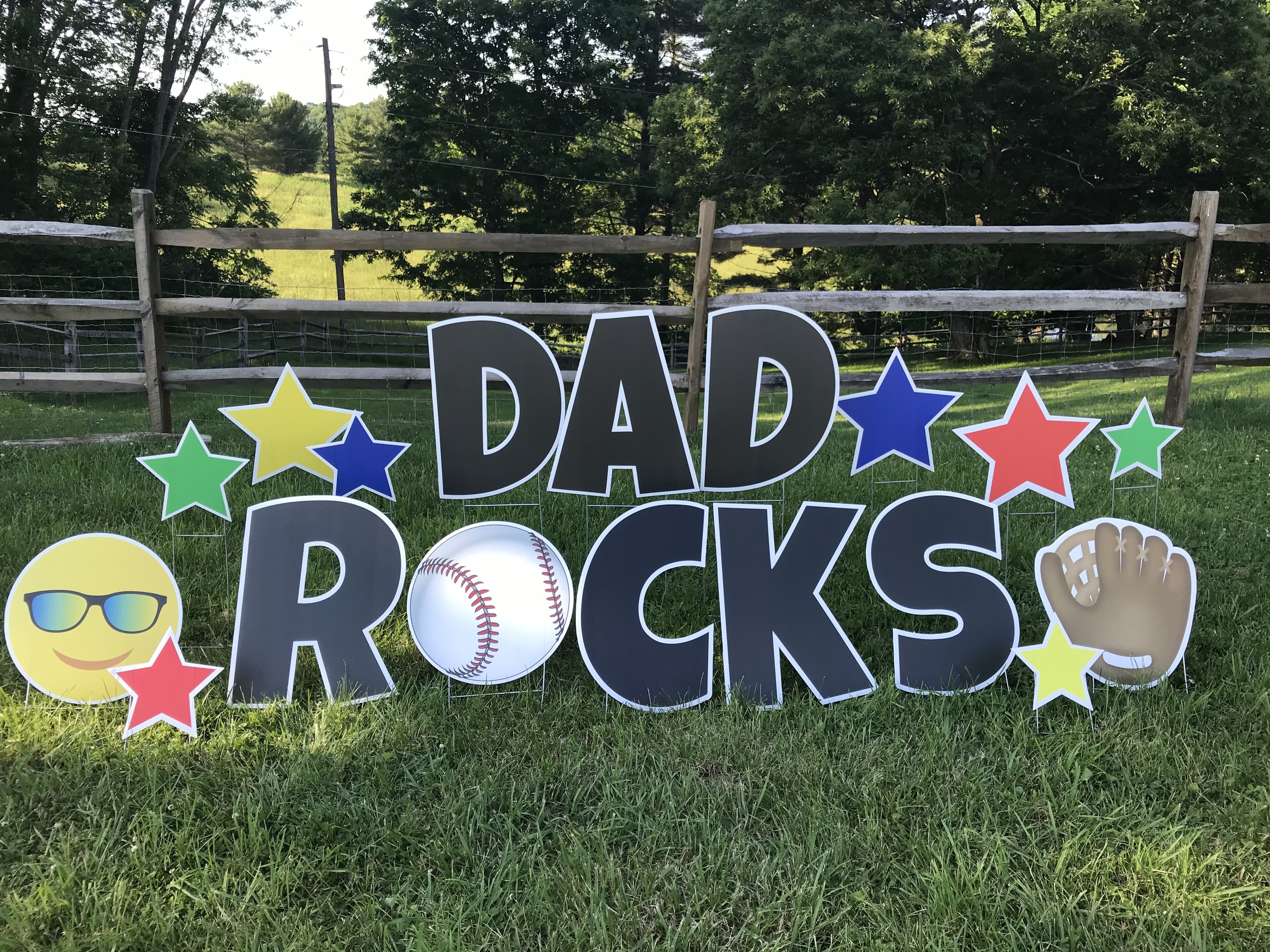 MOTHER or FATHER'S DAY $60.00
Say Happy Father's Day or Happy Mother's Day in a unique way with a short simple phrase. Mom Rocks or #1 Dad.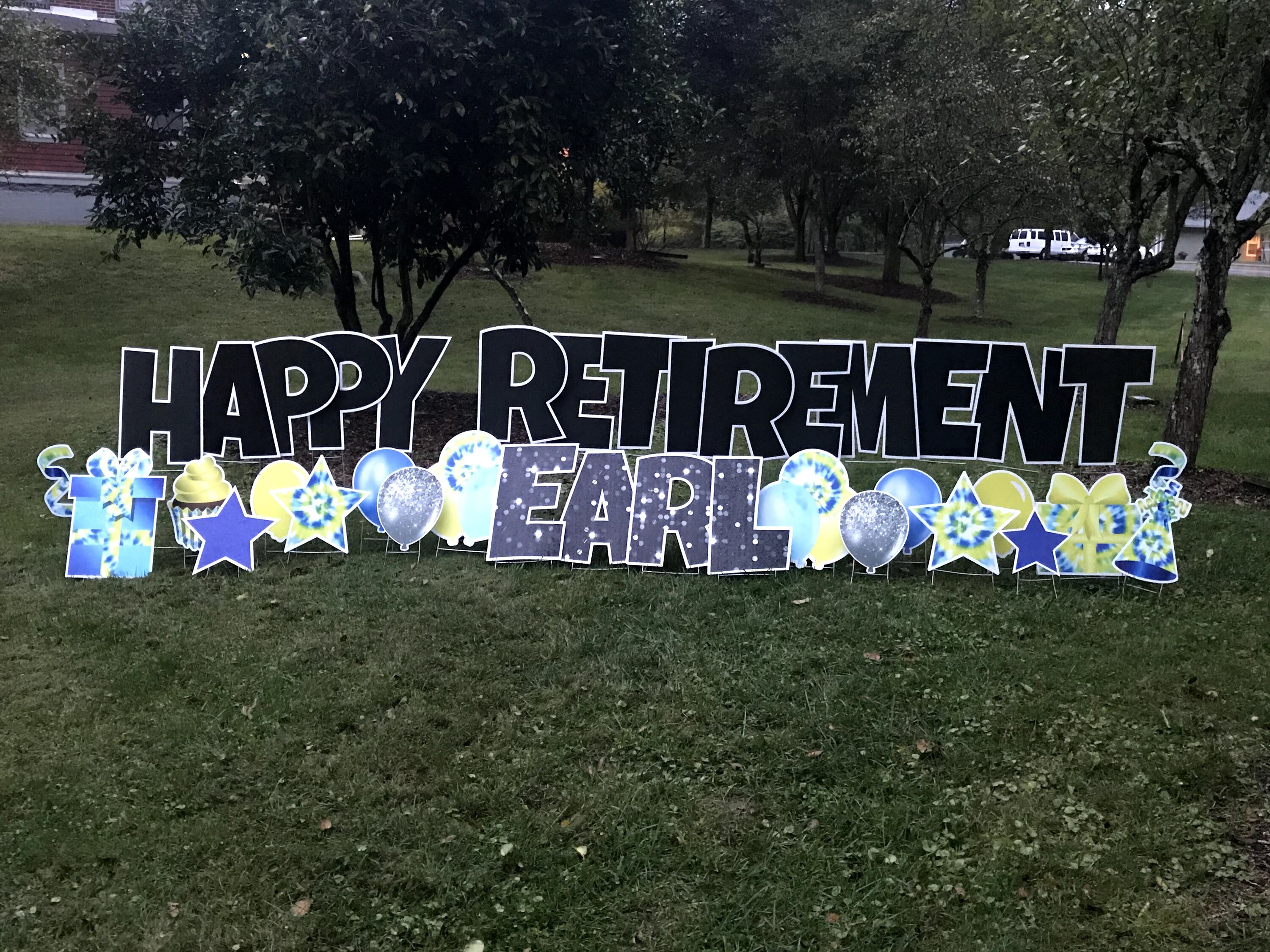 CREATE YOUR OWN PHRASE!
Starting at $70.00. Create a custom 2- 3 word phrase along with some fun accents.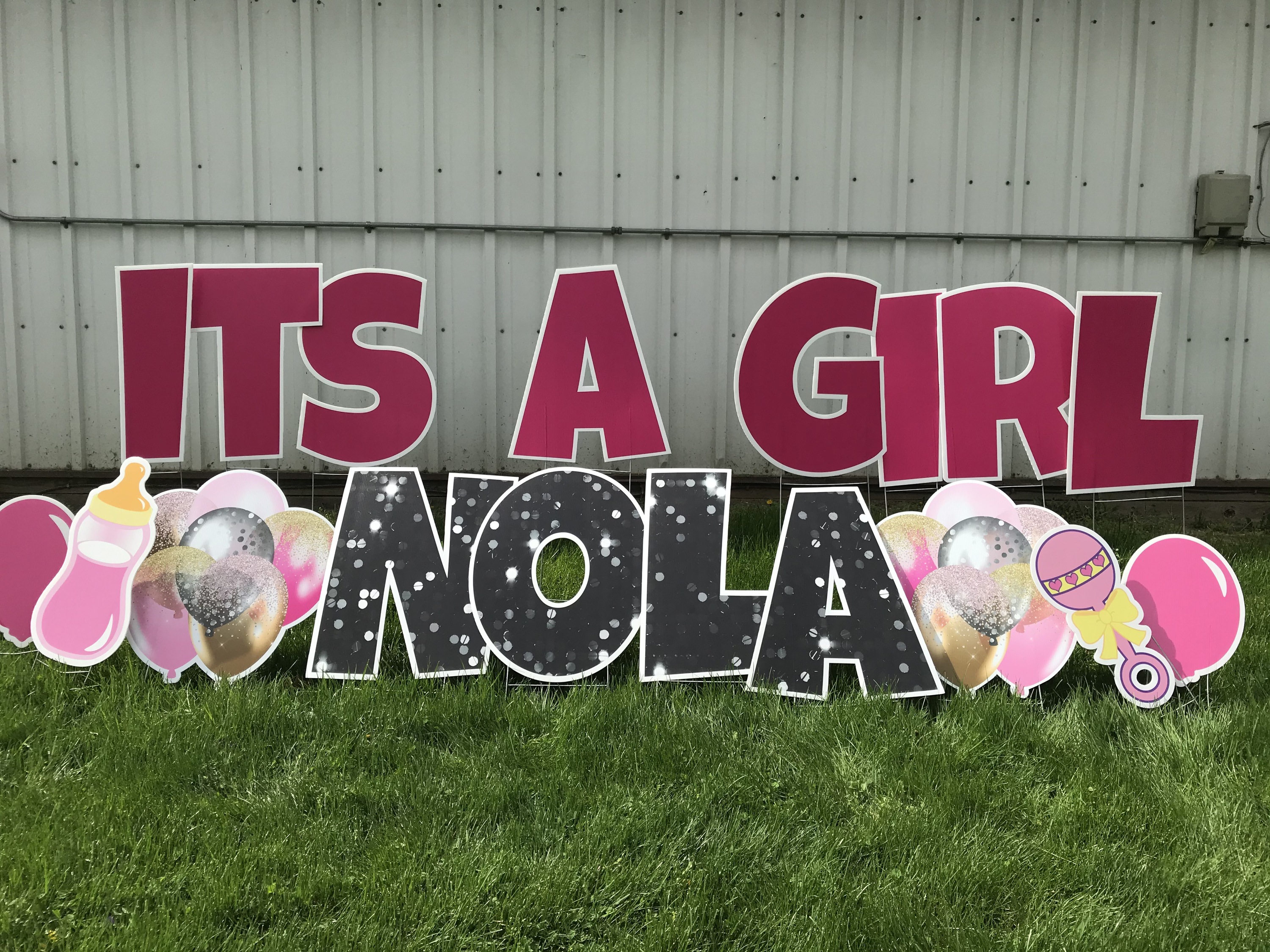 BABY CELEBRATION $64.00
It's a Girl, or It's a Boy! Add some fun accents, insert the baby name and you're all set!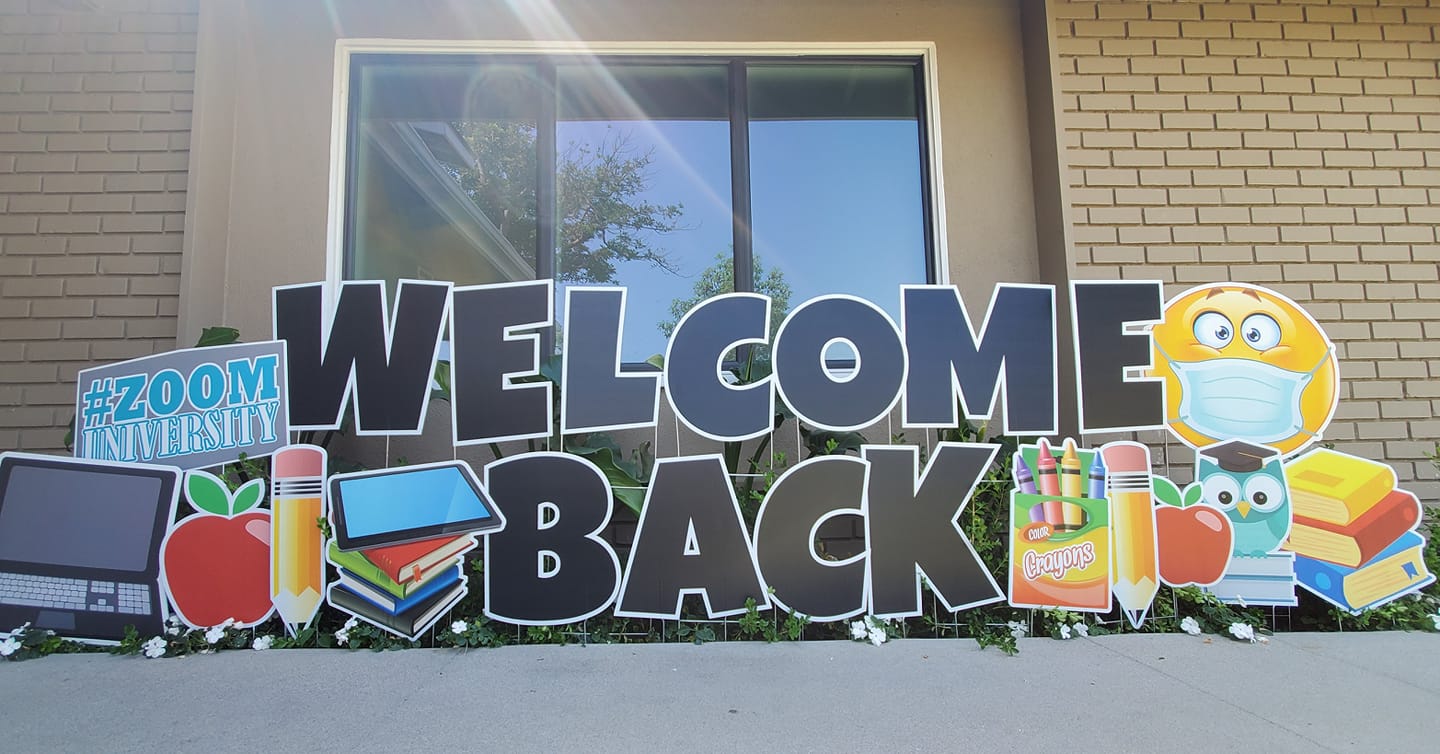 WELCOME BACK OR WELCOME HOME! $70
We can customize this for many occasions- new baby, military, adoption, or school (just to name a few). Lettering and/or flash sign available with custom accents.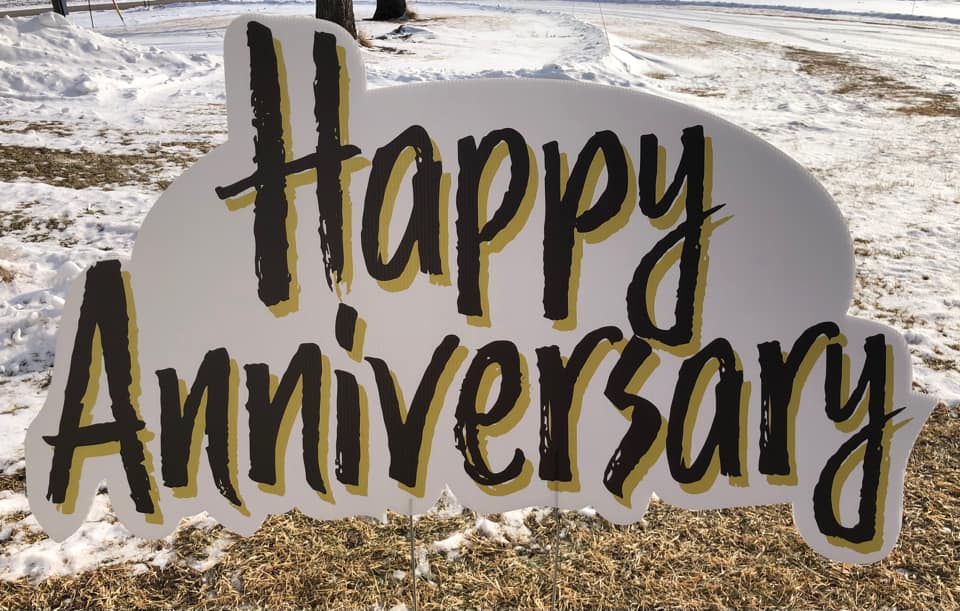 EZ ANNIVERSARY! $60.00
Say "Happy Anniversary" with our fun flash sign and fun romantic flair. Add the couples' initials, your sweetheart's name, OR the couples' last name to top it off!
Delivery, set up, and removal are included if your location is within 12 miles of our "home base". We can deliver further sometimes, so please ask for a quote. Additional fees typically range between $10-$30 pending the location (approx $.50 per mile x 4).
*Prices subject to change. Quotes valid for 30 days*