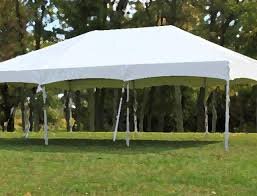 20x40 BACKYARD BUNDLE PACKAGE
A great package for a variety of outdoor events- graduations, family gatherings, birthday parties! This bundle is for delivery only.
This package includes:
(1) 20 x 40 frame tent (set up by Bedrock)
(50) Black folding chairs
(8) 60" Round tables (seating 6-8 ea)
(see sample diagram below)
This tent can be staked or secured with barrels (extra fee). Items in the package cannot be changed, but you can add additional items- Ask about adding sides, lighting or linens for your tables, or more chairs! Does not include delivery fees or tax. Customer responsible for set up/ tear down of tables & chairs. Set up space needed 25x45ft.