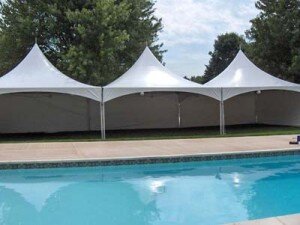 FRAME TENT 20X60 HIGH PEAK
A perfect size tent for any event.
Set up area- 25 x 65 ft. Staked in ground or anchored with water barrels.
Barrels are an additional rental.
Diagram below is a sample seating layout- chairs,tables, and sides rented separately.
Tent can be set up in a staight line or "L" shape.
8 ft high sides and less poles than a standard frame tent. Rental price is for tent only.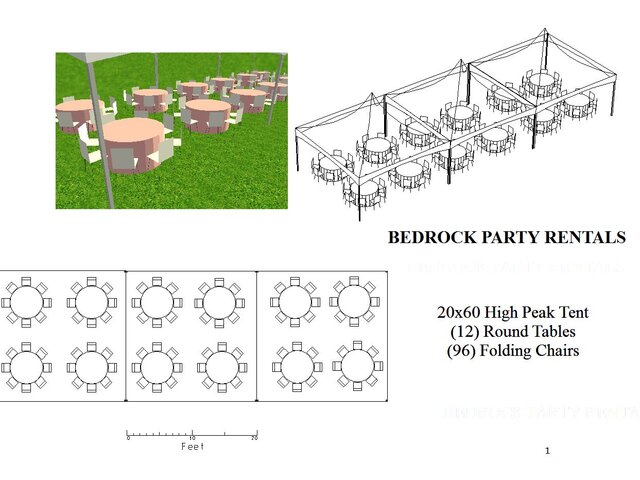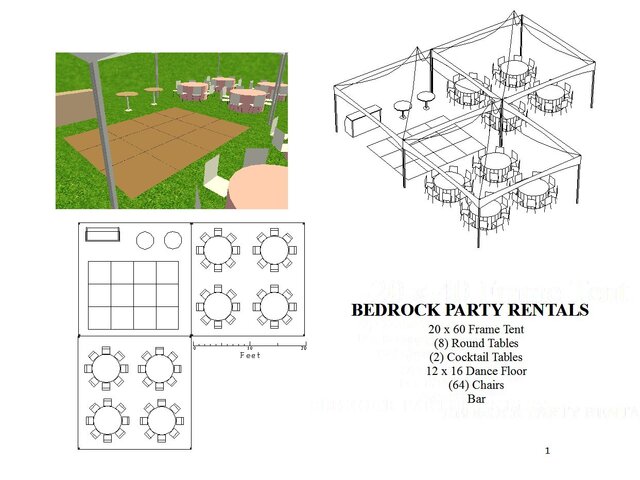 "L" shape set up would need approx. 45 ft x 45 ft space, pending open space available.