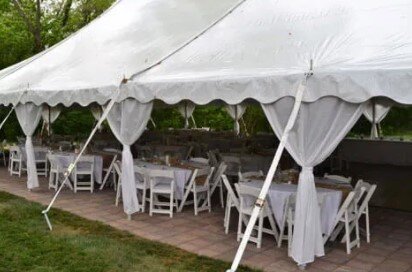 WHITE SIDE POLE DRAPE, 8ft.




$15.00

Please call or e-mail to reserve this item.

Create a unique look by adding a white flowing drape to tent side poles. We attach the drapes along an inner rope that runs the perimeter of the tent. Drapes are 8ft tall and work well for pole tents and standard frame tent pole, which are 7 ft tall. Please inquire on drapes for high peak or marquee tents. Installed by Bedrock. Price is per pole and includes set up. One drape covers one side of the pole.
*Actual item may vary from image.