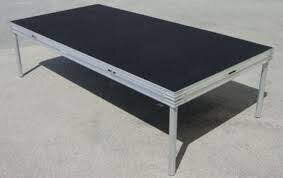 STAGE, 4 X 8' SECTION (delivery only)
Wenger brand staging. Available Fixed Leg Heights: 8", 16" or 24" . Specify height when ordering. Stage is delivered by Bedrock.
Separate 15% set up fees may apply.
Staging is required to be kept under cover. Please chat with us if your event has specific stage needs.