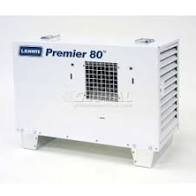 TENT HEATER- 80BTU




$190.00

Please call or e-mail to reserve this item.

Best used to add warmth to smaller enclosed frame tents. Unit sits outside the tent and pushes warm air into the tent. Delivered and set up by Bedrock. Includes (1) 100lb propane fuel tank that can last 4-5 hours. Sometimes a second tank is needed pending tent size, length of use, and outside temperature, which rents for an additional $95. Customer must a provide power source for the unit.
Expect a heated tent to raise the temperature inside the tent 15 degrees from the outside ambient temperature. For example, if the outside temperature is 35 degrees, the expected tent temperature could be 50-55 degrees.
Works well for the following tent sizes (20 x 20, 20 x 30, 20 x 40).